Road Trip to Cripple Creek, Colorado
photo courtesy of Wikimedia Commons - edited by Omigod, Dibs!™
Home of the Pioneers
Located near the base of Pikes Peak, the highest summit of the southern Front Range of the Rocky Mountains lays the old gold mining town of Cripple Creek, Colorado. More than 100 years ago, this gold mining town attracted those who yearned for adventure and inspired many to come find riches in the Rockies during Colorado's Gold Rush. That search for adventure and finding riches still lives on today in Cripple Creek, but instead of a gold rush it offers top-notch casinos with friendly faces, museums displaying a rich past still felt in the town's Old West theme, annual festivities and other exciting avenues to pursue adventure at this fantastic gem of a place in The Centennial State.
Cripple Creek is about an hour drive southwest of Colorado Springs, through about 45 miles of the winding US-24 and CO-67 highways of wondrous mountain terrain, or about 20 miles away from Colorado Springs as the crow flies (lucky birds). The main attraction for tourists and natives of Colorado alike are the casinos down historic East Bennett Avenue. You can ride in town on your steel horse, walk down the avenue looking for your choice of saloon to gamble, eat fine foods and sleep in one of their accommodated rooms, just as the cowboys and miners of the Old West did. They've got some great names for some of the casinos in these parts too, like Brass Ass Casino, Bronco Billy's Casino & Hotel, Double Eagle Hotel & Casino, and Midnight Rose Hotel & Casino, to name a few.
There are even opportunities to take mining tours; you can ride the railroad, bike, camp, hike, and even join in on their annual festivities like the annual Cripple Creek Ice Festival, of which I got to see back in February of '16. Although at that time the Ice Fest was over, they still had the ice sculptures displayed in the street, thanks to the cold weather that allowed them to stay preserved long enough for me to be able to enjoy them. I'll share some photos and videos of my trip to Cripple Creek; where I went and what they got to see and experience along with the proceeding discussion of Cripple Creek, Colorado. So, if you've considered visiting Colorado for your next road trip, tag along with me in this presentation of Cripple Creek to see what it has to offer for the road pioneer and catch a glimpse of the Home of the Pioneers before you hit the road.
---
Brief History of Cripple Creek
photo courtesy of Wikimedia Commons
Before what's considered to be Colorado's last great gold rush, the land of Cripple Creek was considered to be worth only as much as cattle pasture and not much else more. This area was avoided by prospectors and was given a bad reputation after the Mount Pisgah hoax of 1884, where 3 con men performed an act called salting, where gold is added to worthless rock with intentions of fooling others that there are large deposits of gold in an area. The location of the hoax, however, was misleading and false because the press media at the time mistakenly identified the location of the hoax as Mount Pisgah, but was actually on Cottonwood Creek in South Park, Colorado where Mount Pisgah is visible from the site in the distance, about 8 miles away.
Just on the other side of Mount Pisgah, however, was a location of great gold deposits in Cripple Creek that, if not for the Mount Pisgah hoax, would have probably been discovered earlier. Trailing in after the Pikes Peak gold rush of 1861, a man from Kentucky moved to the area in 1867, and purchased the Levi Welty homestead in Pisgah Park, now the location of Cripple Creek.
Bob Womack or "Crazy Bob" as he was known came out to Colorado from Kentucky on a gold fever he had on the tail end of the Pikes Peak gold rush of 1861. Motivated by what he considered good information on the area and its potential for gold given to him by the U.S. Geological Survey, he helped a group of prospectors to start the Mount Pisgah Mining District, but they found nothing. Bob Womack spent 15 years and dug hundreds prospect holes, never giving up his relentless search for gold, hence the nickname "Crazy Bob."
Bob's hard work and patience eventually paid off when, in October of 1890, he dug a narrow shaft thirty feet into Tenderfoot Hill and found gold ore assayed at $250 per ton. Womack's discovery eventually produced five million dollars in gold and later on the surrounding claims that would come in the Cripple Creek area would produce 28 millionaires. As fate had it for Bob Womack though, he did not join the list of millionaires, even though he discovered at least three producing claims. His lack of business sense and alcoholism eventually gave way to his failure to make riches in gold and he later helped his sister at her boarding house with odd jobs. He suffered a stroke in 1904, and later died in 1909, where it seems that he was comfortable at the time of his death, not destitute as some had claimed at that time.
Cripple Creek's history lies deep in the mining of gold in the past century and a half, but in recent past has been redone to suit gambling casinos, although there is currently a fairly large mining operation in Cripple Creek today conducted by Cripple Creek & Victor Gold Mining Company (CC&V), run currently by Newmont Mining. CC&V actually gives mine tours on location during certain times of the year, but I actually got to go on a personal tour of the place, thanks to an uncle of mine who worked there as a large mining dump truck operator. I'll share some photos and video of this neat place under the Mining Tours section of this page.
---
Take a Gamble out West
photo courtesy of Wikimedia Commons
McGills Hotel Casino
Website:
Cripple Creek is an Old West gambling town full of history and casinos. There are only three mountain gambling towns in the state of Colorado; Central City and Black Hawk, both within a mile of each other and 34 miles west of Denver, and Cripple Creek which is situated near the base of Pike's Peak about an hour drive southwest of Colorado Springs. There are several casinos that offer many accommodations to patrons in the small mountain town of Cripple Creek. I frequently visited Bronco Billy's Casino while I was there visiting with my uncle, of which I'll choose as an example casino in the following to show what they have to offer for their guests.
As stated on the About page of Bronco Billy's website: "At Bronco Billy's Casino, we have the perfect cure for the boredom and stress of life. We offer a variety of games and machines to bring out the kid in you and give you the escape you are looking for." Bronco Billy's has slot machines with new titles such as Dragon Link, Lightning Link, 88 Fortunes, and Dancing Drums. They offer the nation's hottest table games with professional dealers, such as Poker, Black Jack, Roulette, Craps, and more. Bronco Billy's also offers sports betting where you can place bets on sports like football, baseball, soccer, auto racing, and more in person at one of their kiosks.
Bronco Billy's also offers guests a player's club, where you can earn rewards and receive other offers and promotions, and there's several places to eat and dine within the premises, like The Home Café, that's been there since the beginning. This is where I ate a few times. This place had a quaint atmosphere and a good group of people who served me and my family. If you like Mexican food, there's Baja Billy's Cantina where you can enjoy fresh made fajitas, burritos, margaritas, beans, and more. If you're in the mood for pizza, you can dine at The Crippled Cow where they serve wood-fired pizza made fresh on site, then baked in their Wood-Fired oven, or if you're really looking to dine well then check out The Steakhouse where you can enjoy an elegant meal with signature cocktails.
Bronco Billy's Casino
Website:
Bronco Billy's certainly isn't the only hottest gambling spot in town, here's a full list of other amazing gambling spots you can place your bets at in Cripple Creek:
Colorado Grand Hotel & Casino
---
Mining Tours
Cripple Creek & Victor Mine Tour
Address:
Website:
Tours:

Memorial Day - Labor Day
Twice Daily - Except Thursdays
$8.50 per person
Proceeds go to the Victor Lowell Thomas Museum to support annual activities
Have you ever watched the Discovery or Science channels and have seen one of those shows on large machinery like a giant dump truck with 12 foot tall tires or excavators that scoop earth material that can fill a large swimming pool with one scoop and weighs between 500 – 700 tons or more? Those machines are awesome, right?! The Cripple Creek & Victor Mining Company operates several of these types of ultra-heavy machinery on site, and if you've ever wanted an opportunity to see these awesome machines up-close and in operation, then taking a tour at the mine might be something to add on your list of things to do while in the Cripple Creek area.
I had the great opportunity to take a "private" tour back in February 2016, at the Cripple Creek & Victor Mining Company when I was visiting an uncle of mine who worked for the company at the time who drove my dad and myself around the mining operations for an afternoon. What we saw was pretty much what you'd see on a tour, I just call it a "private" tour because it was just us three in a company pickup truck driving around the place while my uncle explained the machinery and how they operated at the mine.
photo by Dustin Hodges - Omigod, Dibs!™
Seeing those giant machines maneuver the cascading roads and terrain of the mines, and to move earth and boulders as if they were powdered flour and bread crumbs was an awesome sight to see. The men and women of the whole operation were literally moving mountains. The whole time I viewed their orchestrated operations and massive machines in the cab of our pickup in a giant bowl of manipulated earth I felt as if I were just in a minor toy compared to the whole thing going on around us. I was in awe having never seen or experienced anything at that time of such great proportions, other than on television shows. I imagined myself as if I were on some planet distant from our own where mining operations continued day-in and day-out, gathering raw material needed for us humans to live out our modern lives. It was truly one of the best experiences I've ever had visiting Colorado over the two decades or more I've been visiting The Centennial State.
If you're in Cripple Creek at the times of the year when the mine provides tours, I highly recommend taking one to see how a gold mine operates, and to see all the cool machines at work too. The Cripple Creek & Victor Mining Company website states a key fact about the mine: "The Cripple Creek gold deposits occur within a seven square mile (18 sq. km), 30 million year old, volcanic-intrusive complex that erupted and intruded through rocks that are over one billion years old." The gold mine tours offer a chance to see giant haul trucks, shovels, and drill rigs in action. All proceeds from the tour go to the Victor Lowell Thomas Museum, an original 1899 building with two floors of artifacts, books, exhibits, and photographs that depicts the life in Victor at the beginning of the gold mining heyday.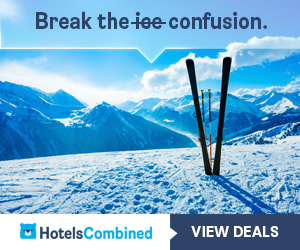 ---
Ride the Train
photo courtesy of Wikimedia Commons
Cripple Creek & Victor Narrow Gauge Railroad
Website:
Train Rides:

Mid-May - Mid-October
Trains leave every 70 minutes
Adults: $15
Seniors over 65: $14
Children ages 3 - 12: $10
Children under 3: Free
Taking a road trip is a great way to explore the countryside and surrounding area of a place, but the roads can't take you to every scenic area and hiking limits you to how much of an area you can cover in a day. There is an alternative way to travel to see the countryside and beautiful scenic views, though. You can take a track trip on a locomotive! Cripple Creek & Victor Narrow Gauge Railroad is a perfect way to see Cripple Creek and Victor, Colorado from a different perspective. As mentioned on the Cripple Creek & Victor Narrow Gauge Railroad website, taking the train "reveals scenic wonders around every curve as century-old steam locomotive transports you back to the gold mining days of Cripple Creek & Victor, Colorado. A treat for railroad and history buffs, kids and the whole family."
Enjoy your ride through the area in a 15-ton locomotive; an iron horse of the 0-4-0 type typical of the early day steam engines of the Old West. You can enjoy a track route that takes you south of Cripple Creek, past the old Midland Terminal Wye over a reconstructed trestle, past many historic mines; the track eventually terminates near the deserted mining camp of Anaconda, and then returns back to Cripple Creek.
Riding the locomotive is a great family oriented activity to enjoy the local scenery and to experience what travel may have been like in the old days on a steam engine train. From mid-May through mid-October the train leaves every 70 minutes from the Cripple Creek & Victor Narrow Gauge Railroad 1894 depot and gift shop on Bennett Avenue in Cripple Creek. Enjoy pillaring smoke, sounds of steam hissing and the squeaks of iron and steel as the train rumbles down the track on a 45-minute ride through scenic Cripple Creek and Victor, Colorado.
---
Scenic Drives
photo courtesy of Wikimedia Commons
When it comes to scenic drives, Colorado offers quite a few for the road traveler, but there is a couple in particular we'll share that are close by the Cripple Creek area. We'll start with a route called Phantom Canyon Road. Whether you're coming in from Highway 115 to the south or 67 to the north, you can access a gem of a route by the name of Phantom Canyon Road. Phantom Canyon Road is approximately one hour from Colorado Springs between the cities of Florence and Victor.
Phantom Canyon Road is a detour off the Gold Belt Tour Scenic and Historic Byway that offers lots of scenic views of south-central Colorado's canyons. Just be aware that this is a twisty, turny backcountry road that lies on top of what was once the Florence and Cripple Creek Railroad that connected to the old 1800s mining districts of Cripple Creek, Cañyon City and Florence. Standard vehicles without trailers are welcome to drive down this road, just be sure to take it easy and enjoy the drive. You don't want to be driving at high speeds through this route.
It's believed that the name Phantom Canyon Road originates from a 1890s ghost sighting of a man wearing a prison uniform walking along the narrow-gauge railroad tracks of Florence and Cripple Creek Railroad. The passengers who spotted the ghostly figure claimed that he was a man who had been executed at the Colorado State Penitentiary a few days prior to the sighting. Ghosts or not, this route leads to beautiful secluded landscapes and historic landmarks that you just can't pass up.
Gold Belt Tour Scenic and Historic Byway
Address:
Website:
The Gold Belt Tour Scenic and Historic Byway, or Gold Belt Byway for short, is a National Scenic Byway and Bureau of Land Management Back Country Byway that offers lots of scenic views and stopping points for pictures of your road trip through this part of Colorado. Through this route you have the opportunity to see fossils of prehistoric plants and insects, large rocky outcroppings, or even a few bighorn sheep, Colorado's state animal, along your drive.
You can start your route of the Gold Belt Byway in Florissant and head south on County Road 1. Heading this direction you'll come upon the Florissant Fossil Beds National Monument where you can take a look at stumps of petrified redwood as large as 14 feet wide and see thousands of fossils of insects and plants of Colorado's prehistoric past. This place is famous for its abundance of well-preserved insect and plant fossils that are found in the mudstones and shales of the Florissant Formation. So, if you've got the kiddos with you, this place would be a perfect stop to enjoy their chance at being a paleontologist for a day.
Beyond the Florissant Fossil Beds National Monument, County Road 1 will lead you to Cripple Creek and Victor. So, if you're coming into Cripple Creek by way of the Florissant area, this route makes a great entrance as you drive toward the gambling town. To the south of Victor is where you can head on toward Phantom Canyon. Just be aware that certain stretches of the Shelf Road and Phantom Canyon requires a four-wheel drive vehicle to navigate through, so if you're hauling a trailer or driving an RV you're discouraged from driving through these areas.
---
Where to stay
Are you planning a road trip to Cripple Creek, Colorado, and needing a place to stay for the night? Find the best deals for your stay at the top ranked places in town by using the search box below!