Hocking Hills State Park
---
The Area
Hocking Hills State Park is located in southeastern Ohio, and is a region that's been considered a scenic attraction for well over 100 years for those who have travelled through this beautiful region in the state of Ohio. Located off State Route 664, Hocking Hills provides a variety of recreational opportunities in a spectacular natural setting and has received high praise worldwide as a top park to visit. No matter the time or season, Hocking Hills is brilliant year-round. The park features massive cliffs, waterfalls, and deep, hemlock-shaded gorges that provide a unique backdrop throughout the park.
---
What's here?
Hocking Hills offers a variety of things to see and do for all who come to visit the park. A few things to list that you may find at the park are:
cabins and cottages for lodging
camping sites that offer electricity, camper cabins, group camps, and primitive camping
several hiking trails that'll lead you to key areas of interest throughout the park
biking and canoeing for those that are active
seasonally, Ohio State Park Naturalists offer daily programs along with special events
---
Things to do
Hiking
Hocking Hills State Park offers loads of hiking regions that are all now one-way trail systems. You can discover 7 different hiking areas of the park that include maps, directions, and trail information of which you can obtain at the Hocking Hills State Park Visitor Center:
photo courtesy of Wikimedia Commons - Source: Dustin M. Ramsey
photo courtesy of Wikimedia Commons
photo courtesy of Wikimedia Commons
photo courtesy of Wikimedia Commons
photo courtesy of Wikimedia Commons
---
Camping
Hocking Hills State Park Campground

GPS Coordinates:
Website:
Contacts:

Reservations: 866-644-6727
If you're up for spending the night outdoors, Hocking Hills State Park Campground offers camping all year round, even for RV campers! No matter what type of camping or "glamping" you're into, Hocking Hills offers you great outdoor living. The following are some of the amenities that you may find at Hocking Hills State Park Campground:
156 electric sites (with 20, 30 or 50 amp electric) and 13 non-electric sites.
Each site has a paved pad and can accommodate up to a 50' unit.
Heated showers. Flush toilets. Laundry facility. Dump station. Camp store. Swimming pool for registered campers. Playgrounds. Volleyball court and horseshoe pit.
There are also 30 walk-in family sites with pit latrines.
Camper cabins. Primitive Campground. Tent-only group camps are available by reservation.

---
Activities
There's lots more other things to do in and around Hocking Hills State Park than camping and hiking. Here's a small list of other activities that you may find here to do that may interest you:
Archery - An archery range with five static targets and 22 3D targets is open from daylight until dark year-round. Archers must bring their own equipment.
Boating - The park's 17-acre Rose Lake is available for paddling and boats with electric motors.  It is easy to hand launch boats, but boats must be carried in on a half-mile hiking trail which is located off of State Route 374. Registered campers have about 300 feet of shore access to the lake.
Bridle Trails - The park offers 5 miles of bridle trail. An additional 33 miles of bridle trail are located in Hocking State Forest. The system, one of the most popular riding destinations in Ohio, is available to riders with their own mounts.
Fishing - Fishing is allowed at the 17-acre Rose Lake. Access is off of State Route 374 via a 1/2-mile hiking trail off of State Route 374.  Anglers will enjoy catching rainbow trout, channel catfish, bass, and blue gill. Under the proper conditions, park visitors can enjoy ice fishing during winter months.
Hunting
Mountain Biking
Picnicking - The park offers several picnic areas with tables, grills, and latrines at popular areas in the park.
---
Map to Hocking Hills State Park
---
Other things to do in Logan, Ohio
Hocking Hills Winery - Founded in 2013, Hocking Hills Winery is a family owned and operated winery, located in the heart of the Hocking Hills. They produce quality wines from local grapes as well as grapes from around the world. Come by their place for a tasting and stay to enjoy a glass or bottle by the fire or on our patio. Visit their Facebook page for upcoming events!
John Glenn Astronomy Park - The John Glenn Astronomy Park is dedicated to sparking an interest in science, learning, and exploration by sharing with visitors the wonders of the sky, both day and night. Visitors to JGAP during the day will get views of the closest star to the Earth, our own Sun, through telescopes with special filters. Families will also enjoy astronomical activities in and around the park. At night, visitors will get a chance to see stunning views through the enormous 28-inch telescope in the roll-off roof observatory.  The moon, planets, star clusters, nebulae and galaxies will be seen.  And, if there happens to be a bright comet in view, we will look at that too!
Fox's High Rock Farm - Farm friendly fun for the whole family! For a small admission fee, guests can get up close and interact with their animals. Come laugh at a goat, rub a pig's belly, or hug a lamb while cows and horses patiently wait their turn for some attention-and treats! Animal feed is available for an additional fee.
---
Other nearby attractions
Jack Pine Studio - Get a rare glimpse of true artists at work. You can get a front-row seat to the magic of hand-blown glass art yourself. Their studio is located less than a mile from the Rock House in the heart of Hocking Hills. After your live demonstration, shop in their beautiful new glass gallery, featuring incredible one-of-a-kind glass pieces perfect for your home or as a gift. They offer introduction workshops on the weekend. Get a chance to blow your own piece of glass art with the help of a glass artist. Visit their website to sign up as class space is limited.
Nelsonville Emporium - From their humble beginnings in 2004 as a pottery studio, Nelsonville Emporium has grown with the love and support of their wonderful community into a one-of-a-kind gift shop. Their shelves are filled with the work of local artists -- their kitchen, which opened in 2017, produces tasty treats from only the freshest ingredients. Nelsonville Emporium is proud to represent more than 120 artists, whose wares include pottery, fine woodwork, jewelry, clothing, artisan soaps, artisan chocolates, and everything in between, and are committed to giving back to their town as much as it has given to them. This principle guides every step of their process and shows in every pretzel, apple crisp, and pepperoni roll they create. Stop by for a taste of Ohio as it used to be -- as it should be -- and as it is becoming once more.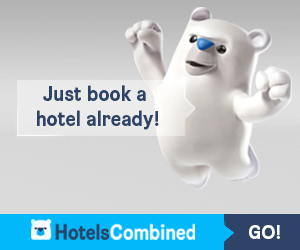 ---
Logan, Ohio Weather Forecast